Ruby Anniversary Charity Raffle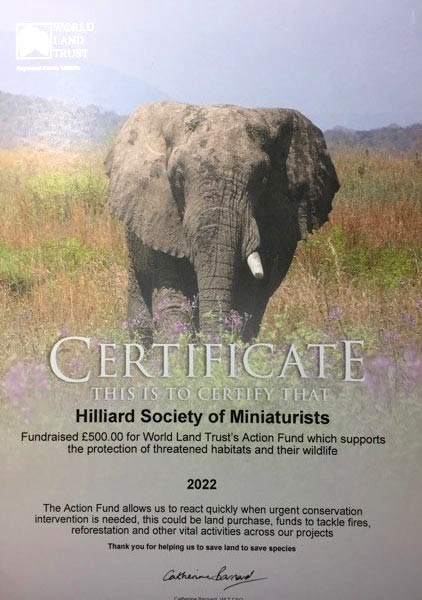 We would like to thank everyone who supported our 40th Anniversary Charity Ruby Raffle in 2022, raising £500 for each of our four nominated charities:
World Land Trust
Since its foundation in 1989, World Land Trust has funded partner organisations around the world to create reserves and give permanent protection to habitats and wildlife. To date, WLT has helped secure more than 2,351,275 acres of threatened habitat in 20 countries.
Marie Curie Cancer Care
Providing vital care, expertise and compassion to dying people and their families, in their homes and our hospices across the UK. Our services such as the Support Line and Check In and Chat have also helped people who are struggling with any aspect relating to terminal illness.
Conservation South Luangwa
This charity makes a world of difference to the lives of many animals in Africa's South Luangwa National Park in Zambia. They spend many hours on patrol protecting Elephants and Rhinos from the poaching of their tusks and horns. They also patrol thousands of square miles to stop the wicked snaring of the wildlife for bushmeat and trophies.
St John's Ambulance Wells
A volunteer-led health and first aid charity responding to emergencies, supporting communities and saving lives.
To all those who bought tickets, to our artists who donated 60 magnificent original miniature artworks and to the Society's volunteers who made it happen, our very sincere thanks to you all.