The Council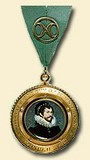 The Hilliard Society is run by a council of approximately 14 elected members and is governed by a constitution. The council are elected for two years.

From these members the officers are chosen by the rest of the council. All may stand for re-election. Formal meetings take place usually twice a year with regular informal discussions at other times.


Meet some of the council members below:

Rosalind Pierson (PRESIDENT) CFA(Oxon), PPRMS, PPHS, MAA, MASF
Rosalind has been a professional miniaturist for over thirty years, specialising in watercolour landscapes, and she is a co-founder of the Society.

Awarded The Royal Miniature Society Gold Memorial Bowl 2012, she served as President of the RMS from 2014 to 2019.


Maggy Pickard ppHS rms
I have been a member of the Hilliard Society since 1997 and I am a member of the Royal Miniature Society. I organised a local art group for over 30 years and, together with partners, owned a small gallery in Oxfordshire which specialised in exhibiting the work of local artists.
Maggy was President of the Hilliard Society from 2018 until 2021.
Heather O. Catchpole PPHSF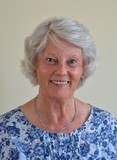 Heather trained as a commercial artist in the sixties, in South Africa before coming to live in England. She established herself as a successful artist in pastels, of portraits both canine and human and it was in 1980 when she began painting and exhibiting miniatures in watercolour on ivorine.
Her love of dogs, together with her talent and sense of humour all come together in her book 'Heidi, Holly and Other Dogs' – a must for every dog lover!
Jenny Brooks Dip AD, ATC, RMS, HS, MASF, SWA
Jenny has been painting and drawing since childhood and after a long teaching career in schools she now combines her freelance work as one of the country's foremost portrait miniaturists, with teaching botanical painting at the University of Bristol Botanic Gardens and at her nearby village hall at Abbots Leigh, and annually at the Wye Valley Arts, Llandogo.
CAROLINE jONES
Caroline is not an artist herself but has a long association with the Hilliard Society which began when her father first exhibited with the Society towards the end of the 1980's.
Caroline is an Honorary Member of the Society and has served on the Council for a number of years.
PETER HAYTON HS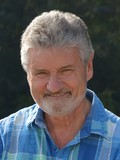 I have loved drawing and painting for as long as I can remember. My Mother, Gladys Hayton, was a member of the Hilliard Society and the Royal Miniatures Society and I have followed in her footsteps exhibiting at the Royal Miniatures Society, Hilliard Society and Society of Limners. I have run, with my wife Anne, the Towngate Art Group that encompasses gallery, framing and fine art printing for over thirty years and now also run Polymers Plus making miniature frames for miniaturists and collectors around the world….as well as painting my miniatures.
Tracy Hall hs, rms, maa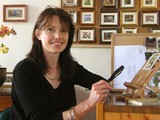 Tracy is an artist and illustrator in Scotland. First introduced to miniature art in 2007, she was instantly hooked and was delighted to be awarded The Royal Miniature Society Gold Memorial Bowl the following year. She hasn't stopped since and loves every minute, fitting in her miniature paintings amongst her illustration work as time allows.



CLAUDIA HAESEN HS ARMS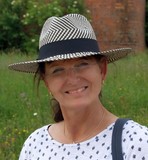 I knew nothing about miniature painting until I happened to visit the annual exhibition of the Hilliard Society with my husband in Wells on holiday in 2009. Also I did not know that I might be able to paint pictures myself, let alone painting miniatures. However, I was so enthusiastic that I decided to give it a try. I was very surprised and proud that in 2011 my first paintings were accepted for the exhibition of the HS. Claudia lives in Bonn with her family.
ELIZABETH A BROWN M.A.A., H.S., S.M., M.A.S.F., M.P.S.G.S., C.P.A
In 1992 Elizabeth successfully ventured into the world of miniatures, where she has won 49 worldwide awards and has exhibited on a global basis. Her work now forms part of many private collections including famous actors, singers, Embassies and various Royal households in the Middle and Far East, including the Sultan of Brunei. Having lived all over the world, Elizabeth is now settled with her husband in Wales.
Christina Hopkinson HS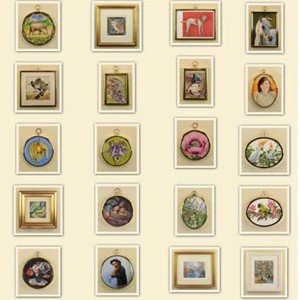 Christina Hopkinson HS is a watercolour artist with a special interest in the birds of the world. Having been introduced to the wonderful world of miniature fine art in 2020 Christina now considers herself a full time miniaturist creating paintings of endangered parrots in addition to paintings of the garden birds of the UK. Christina exhibits both at home and abroad and contributes work to conservation groups to help raise awareness and funds for nature conservation projects.
Celia Wride
I admit it, I am not a miniaturist. A retired Police Officer and small business owner? Yes. Former Councillor and Mayor of the City of Wells? Yes. A lifelong art collector, with a passion for miniatures? Definitely. But artist? No. However high my hopes of the upcoming miniature painting workshop. I first became involved with the Hilliard Society when I attended its annual exhibition in Wells as Mayor. I loved seeing the huge range of works on display, hearing more about how they were created, and getting to know the people behind them; I practically bit Roz and Caro's hands off when they invited me to join the judging panel in 2019 and 2020 and then the Society's Council in 2022.
Rebecca Veasey HS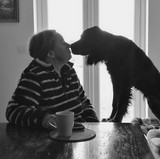 I am a Somerset born artist, taking my inspiration from the countryside of the Somerset Levels and the Mendip hills.
My work is varied in subject, medium and size. From fine-detailed miniature paintings and drawings to larger scale expressive works.
I have been a member of the Hilliard Society since 2018.
Executive Secretary - Katie Green