Marilyn Oram HS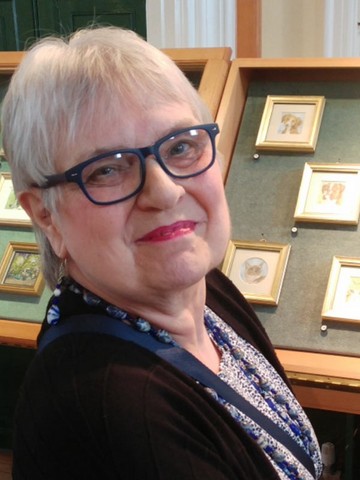 I studied art at GCE A Level, and for a further year as part of a BEd degree course. After that year I decided teaching wasn't for me, and opted instead for a career in librarianship. Although I continued to draw and paint occasionally, almost all my spare time became dedicated to voluntary animal rescue work.

However, everything changed when I reached my sixties. I have had Multiple Sclerosis (MS) since the age of twenty-three, and after more than forty years of being fairly manageable it began to accelerate, and I was becoming increasingly disabled, and unable to do so many things. I had always been fascinated by small scale artwork, and decided to join the Hilliard Society because I needed a new purpose, a challenge, something to aim for. The Society has given me that, and I am incredibly grateful.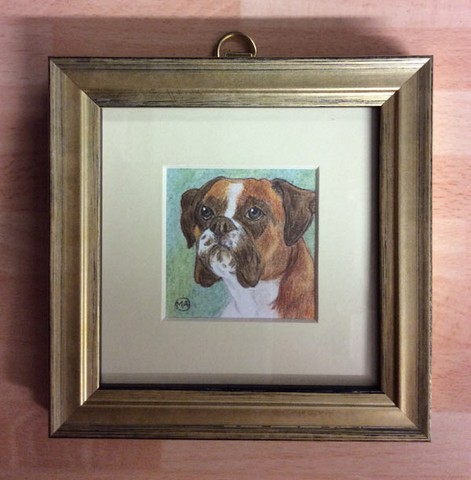 I joined the Hilliard Society in 2014, exhibiting the following year and every year since. In 2017 I was thrilled to be awarded the privilege of using the letters HS after my name.

The proceeds from any sale of my work buys pet food for my local food banks. Also, I will gladly give paintings to animal charities, for them to sell or to use in raffles and auctions. So, although I greatly miss 'hands-on' rescue work, I have found a new way to help! I work in watercolour pencil and graphite, and most of my subjects are cats and dogs. There is no shortage of inspiration! In addition to current canine and feline friends, I have a wealth of memories (and photographs).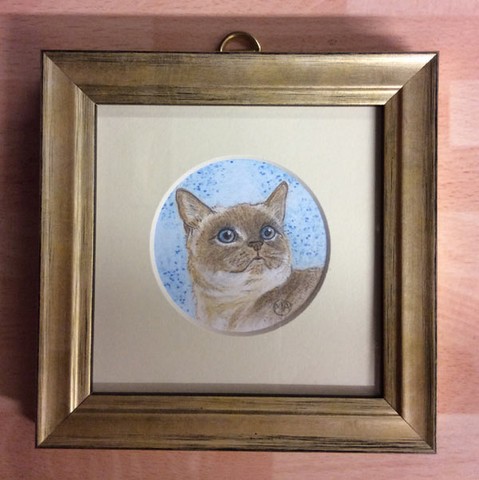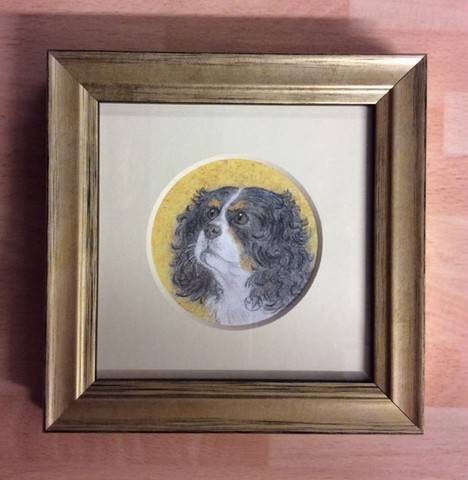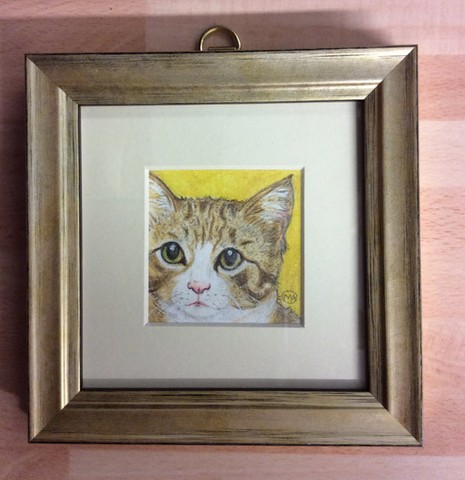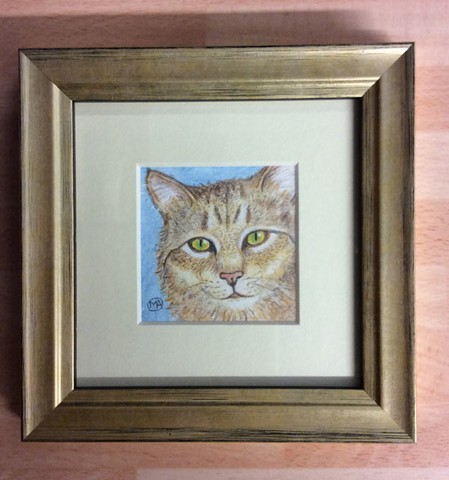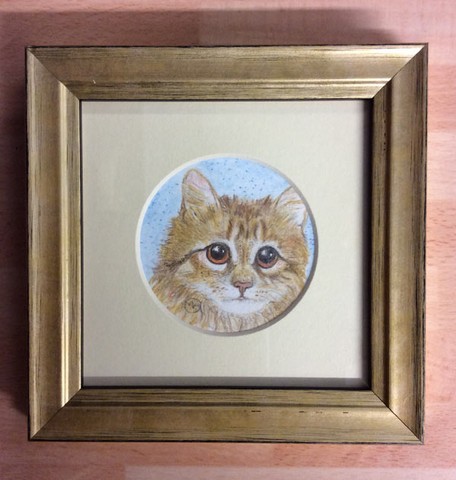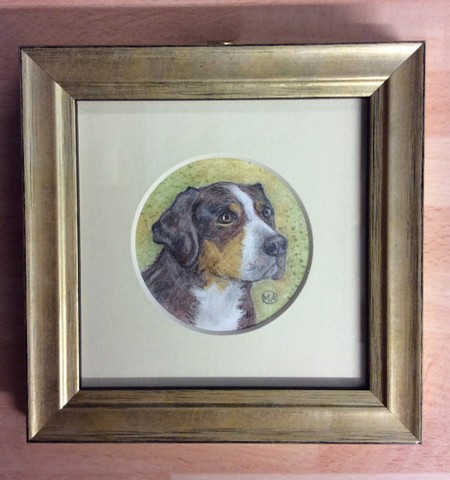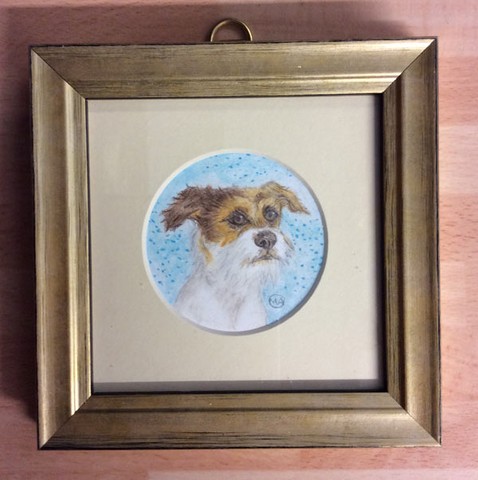 All images and text are the copyright of the artist and may not be reproduced in any manner without their written consent.