Erica Youngman HS ARMS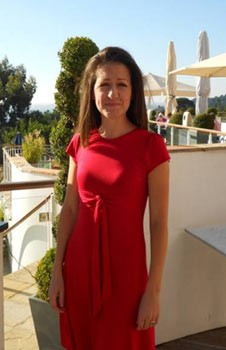 I was born in Lancashire in 1972, but I have now lived in Dorset for over 30 years. A professional watercolour artist, I specialise mainly in architecture, landscapes, wildlife, and portraits . However I also enjoy working in pen and ink.

In 1997 I married my husband Mark, and we live on the edge of the pretty medieval market town of Wimborne Minster. Living in the South of England has given me great inspiration for much of my artwork. But over the last few years I have regularly travelled to Europe to seek new inspiration, hence the architecture of the fantastic cities I have visited is reflected in my more recent artwork.

Attention to detail has always been an important part of my work, but it wasn't until 2004 that I really became fascinated with painting fine art in miniature. This was the year I had my paintings selected for The Hilliard Society, and during this process I was also delighted to receive an honourable mention. In 2008 I received the Suzanne Lucas Award for best in exhibition.
I also felt deeply privileged to have my paintings selected for both the Royal Miniature Society which holds its annual exhibition at the Mall Galleries in London, and to win the RMS Group award for best set of five or more works,that same year.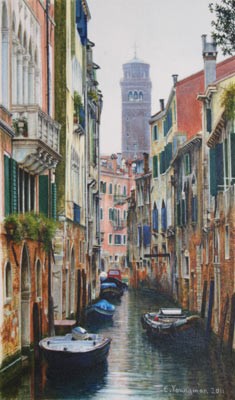 Venice in the rain
96mm x 59mm
Qualifications:
1990 – 1994 Higher National Diploma in Natural History (Technical) Illustration.
Awards:
Hilliard Society (HS) 2004 - Honourable Mention.
HS 2008 - The Suzanne Lucas Memorial Award for best in exhibition.
Royal Miniature Society (RMS) 2008 - Award for best set of five.
HS 2010 - The Geoff Hunt Memorial Award for a marine related work.
HS 2010 - The Llewellyn Alexander Award for an outstanding miniature.
HS 2010 - The Mary Scott Kestin Award for animals & wildlife.
HS 2010 - The Suzanne Lucas Memorial Award for best in exhibition.
RMS 2010 - Gold Bowl Honourable Mention.
HS 2011 - The Suzanne Lucas Memorial Award for best in exhibition.
HS 2011 - The Most Popular Exhibit Award, as voted for by the public.
RMS 2011 - Gold Bowl Honourable Mention.
RMS 2011 – The Presidents Special Commendation for a miniature work.
HS 2012- The Presidents Choice Award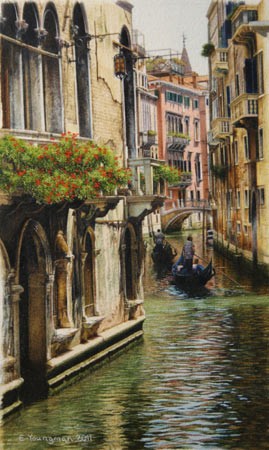 Gondolas, Venice
96mm x 59mm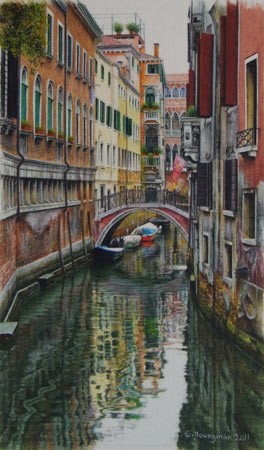 Canal Reflections, Venice
96mm x 59mm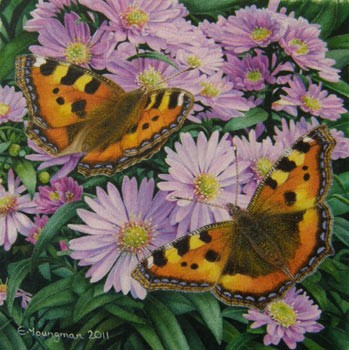 Small Tortoiseshell Butterflies
54mm x 54mm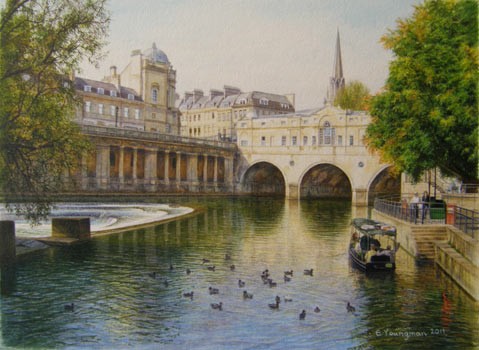 Late September at Bath
114mm x 82mm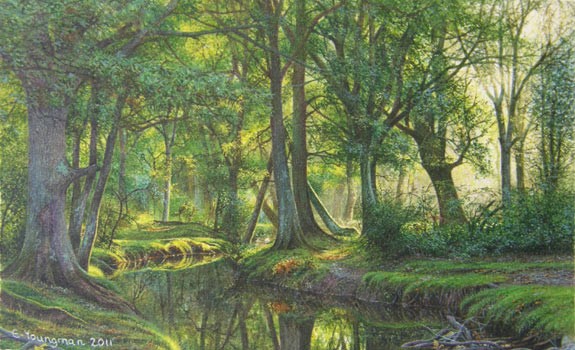 Woodland Reflections
96mm x 59mm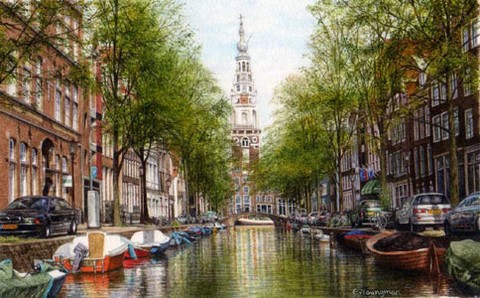 A boat trip, Amsterdam
96mm x 59mm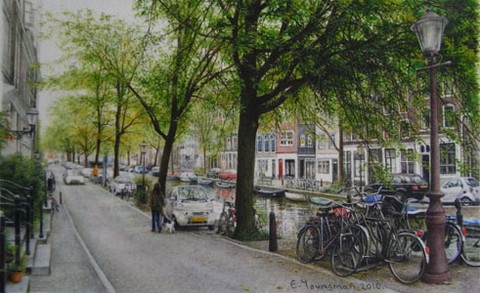 A stroll by the canal, Amsterdam
96mm x 59mm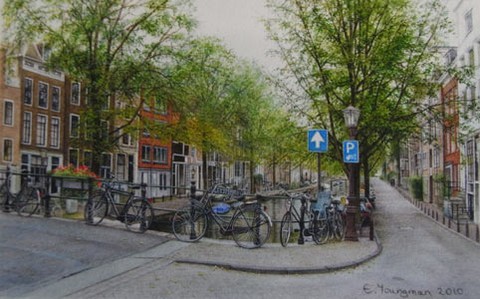 Bicycles on bridge, Amsterdam
96mm x59mm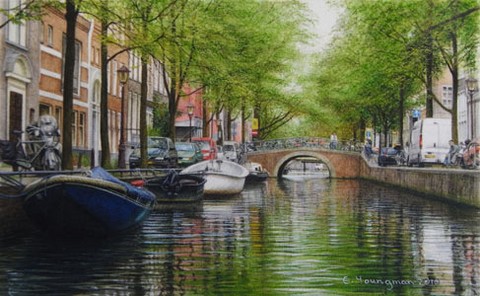 Canal reflections, Amsterdam
96mm x 59mm

Copyright in all images and text is the property of the artist and they may not be reproduced without written permission.

BACK TO MEMBERS GALLERY