MINIATURE ART EXHIBITION
2019 Exhibition
The Annual International Exhibition and Sale of miniature paintings and sculptures is held each year at the Town Hall, Wells, Somerset. The next Exhibition will be held in June 2019.
The Exhibition welcomes submissions from both members and non-members worldwide.
Deatils of our next Exhibition will follow soon! Meanwhile the 2018 Exhibition remains online throughout the year and purchase enquiries are welsome. Please get in touch to check availability. We are happy to ship worlwide.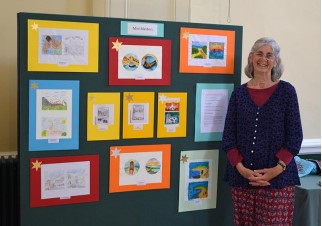 If you are unable to attend in person, we are delighted to announce that the 2018 Exhibition is also available to view online. There is a dedicated phone line for purchases during the Exhibition week.

Once the Exhibition at the Town Hall is over (June 9th), the entire Exhibition will remain online throughout the year and purchase enquiries are welcome from June 13th onwards - Please contact the Office.


You can also see the 2018 Award Winning Miniatures here, along with past awards. Many of our members accept commissions as well and we can arrange delivery worldwide, please get in touch to enquire further.

The office is open 9.30 - 2.30 on Tuesday and Wednesday, so please leave a message at other times and we will get back to you.
About the Exhibition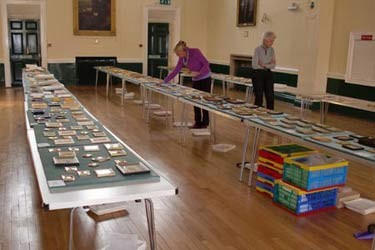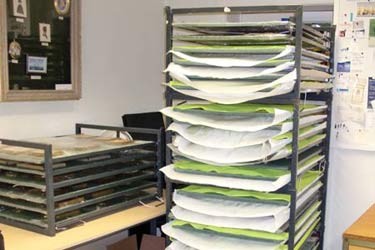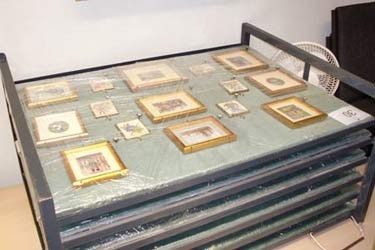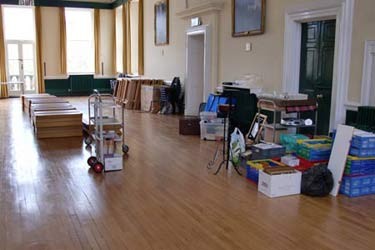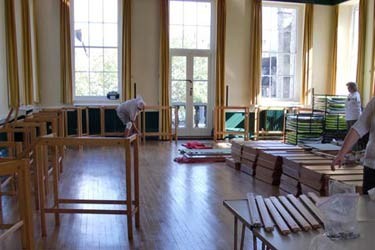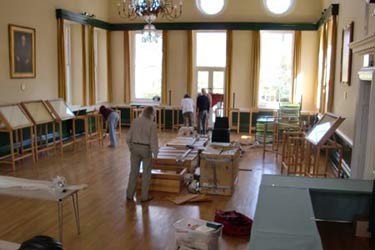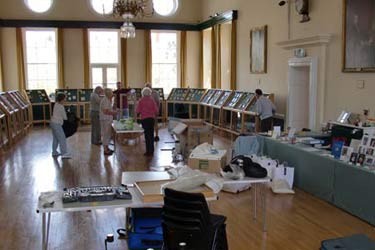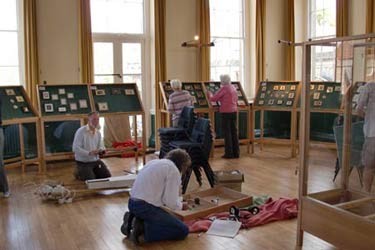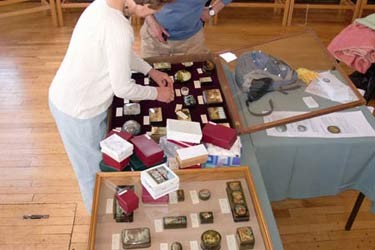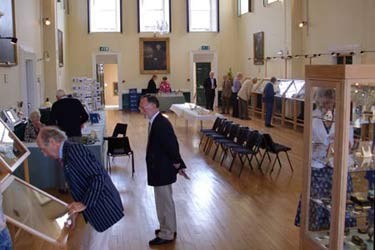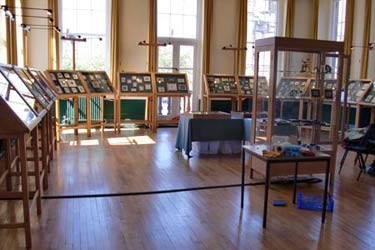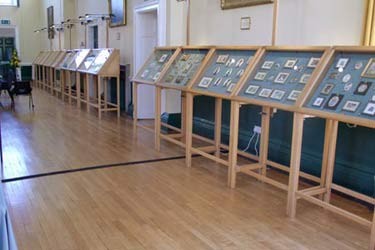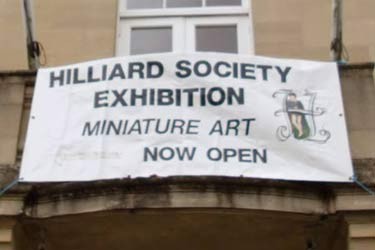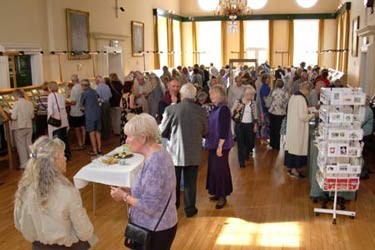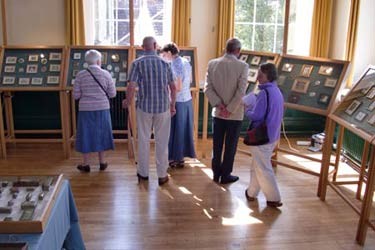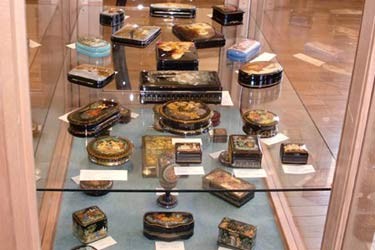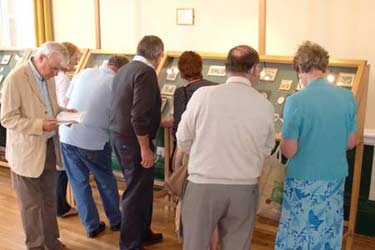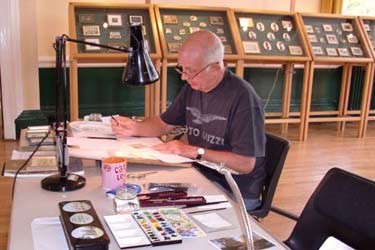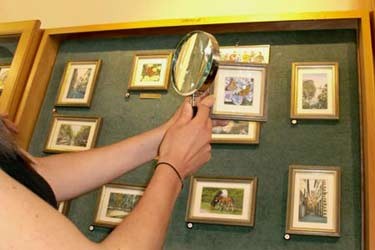 Entry is free and this is one of the largest selling Exhibitions of contemporary Miniature Art in the world, with hundreds of paintings by some of the world's leading miniature artists plus sculptures, Russian lacquer boxes, cards, books and prints - a great place to start your own collection!
The Hilliard Society Annual Exhibition is open from 10am (last entry 4pm) to 5pm every day except Sunday. There is wheelchair access and lift to the Town Hall Ballroom where the exhibition is held.

Some parking is available on Market Square (not Wednesdays or Saturdays) otherwise signs for car parks are in town. Light refreshments will once again be available at the Exhibition for the duration of the show.
Above - STAGING THE EXHIBITION. From Selection Day to the Opening. (Photos courtesy of Anthony Taylor )
Last year a new project, 'Mini Masters', was introduced by miniature artist Jenny Brooks HS RMS to encourage children and young people to have a go at miniature painting. Following the success of this project, Jenny has kindly organised Mini Masters 2018 which will be showcased during the Exhibition.



Demonstrations, Workshop and Commissions
During the exhibition there are demonstrations by our artists and a full day painting Workshop - the perfect opportunity to learn about the techniques of miniature art and ask any questions you may have. Many of our artists also accept commissions - please ask at the sales desk or contact the office for details. Cards, books and prints are also for sale during the exhibition.
Wells City Map
Please click on the map to download (PDF).
(Map courtesy of The Black Dog,Wells).