Welcome to The Hilliard Society of Miniature Art

​​The Hilliard Society is one of the foremost miniature art societies in the UK, bringing together miniature art collectors and artists from around the world, and dedicated to encouraging greater appreciation of this specialised art form.
​
On our website miniature artists can find information on materials, suppliers, exhibitions, books and how to Join the Society. Collectors can view artwork in the members gallery, peruse the ​full exhibition online or commission a special miniature painting or sculpture.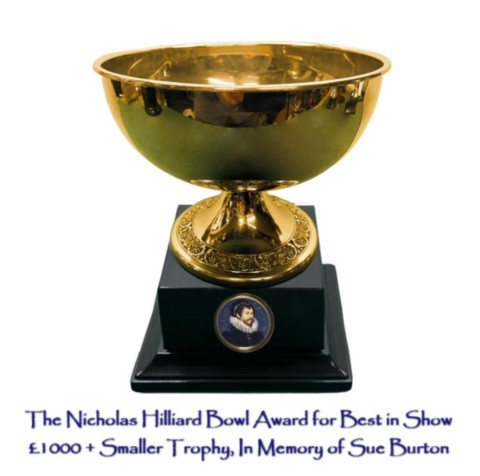 Every summer we hold one of the largest International Exhibitions of Miniature Art in the UK in Wells, the smallest city in England.

The 2017 Exhibition is now available to view online throughout the year. You are most welcome to contact the Office for purchase enquiries from June 13th onwards.
​

​​​The most frequent comment from first time viewers of the miniature masterpieces is:​
​
​ Amazing, unbelievable detail, beautiful work! Never knew that such marvellous paintings existed! ​​​
​NEWS
The Exhibition in Wells is now over, but you can still see the show online and purchase enquiries are welcome.
Booking now open for our popular Workshop! Numbers are limited so please get in touch soon to be sure of your place.
Held on the first day of the Annual Exhibition on Saturday 3rd June 2017, it is a rare opportunity to receive tuition from five award- winning artists from the world of Miniature Art. Places are limited and booking essential - we look forward to seeing you!


This year, Jenny Brooks HS RMS has organised a new project to coincide with the Annual Exhibition to encourage children and young people to have a go at a miniature painting.


See the award winning miniatures from the 2016 Exhibition.